The Drakes of Abbeville Co, SC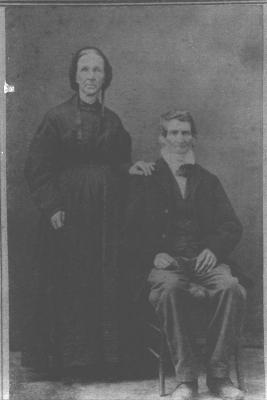 Nancy Agnes Brackenridge and James Drake Jas. Drake b. 1 Jan 1784, d. 7 Dec 1854. Nancy Brackenridge (or Breckenridge) b. 30 Oct 1786 d. 2 Nov 1857. m. 26 Sep 1804 at Greenville (Greenvale) Presbyterian Ch. in Abbeville District, South Carolina. Nancy was the niece of Jenny (Gennet) Donaldson and is shown in her aunt's will who bequeathed to her "Twenty Dollars together with one Scarlet Cloak &amp Blue homespun gown also one yellow Shawl." James and Nancy lived in a log home on what was the original Henry Templeton plat of Boonesborough Township, Abbeville District. It is possible that James' father, Thomas, lived there as well. After Nancy inherited land in Anderson Co from her father, she and James with their youngest son Enoch moved there. Nancy and James are buried at Ebenezer Cemetery in Anderson County.

The descendants of James and Nancy Agnes Drake meet annually. The Drake family reunion is held the first Sunday in October at Greenville Presbyterian Church, Donalds, SC.

The Drake Family ancestry - article written by Charles E. Drake



Children of James and Nancy Drake:
Nancy b. 11 Sep 1807 d. 20 Aug 1872
Mary b. 2 Sep 1809 d. 27 May 1885 m. Hugh McGukin
Thomas b. 5 Dec 1811 d. 12 Oct 1832
Jane b. 5 Dec 1813 d. 1898 m. 21 Dec 1837 Thomas Pennell
John b. 10 Mar 1816 d. 22 Aug 1858 m. Amanda Seawright
James A. b. 25 July 1818 d. 1900 m. Jane Emerson
Robert H. b. 5 Oct 1820 d. 22 Aug 1847 m. Lou Martin
Enoch b. 30 Mar 1823 d. 25 Nov 1905 m. Anne Robinson
Eliz. Ann b. 13 June 1825 m. Reuben Keaton
Amanda Adella Seawright b. 10 Oct 1816 d. 16 Oct 1873
married John Drake, the fifth of James and Nancy's nine children. Amanda was the daughter of Andrew Seawright, 1777-1827 and Margaret Richey, 1785-1857 daughter of Robert Richey and Mary Stewart. Amanda and John married in Abbeville Co 29 Oct 1841. They remained on the Drake homeplace in Abbeville district, building a two-storey frame house next to the log house to accomodate the family. The Templeton / Drake log house was dismantled and moved in the mid-1990's. It is now owned and being restored by the Boonesborough Historical Society.

Amanda's parents log house is located on what is now Drake Road in Donalds, SC. The house and property were purchased by Amanda's grandchildren in 1926 (see below). Amanda was born in the larger downstairs room. John and Amanda are buried in Greenville Presbyterian Ch. Cemetery.
Children of John and Amanda Drake:
Margaret Frances Drake b. 1 Aug 1842 m. William Austin
Nancy Jane Drake b. 13 Aug 1843 m. Alfred Sheriff
James Newton Drake b. 8 Sep 1844 m. Jane Bowie
Andrew Seawright Drake b. 9 Aug 1845 m. Fannie Wardlaw
Mary Elizabeth Drake b. 18 Aug 1847 m. Newton Pickens Devore
Robert Wallace Drake b. 2 Oct 1848 m. Mary Pruitt
Thomas Franklin Drake b. 11 Jan 1850 m. Cathey Haddon
John Foster Drake b. 1 Aug 1851 m. Bettie Young
Amanda Alice Drake b. 27 Feb 1853 m. James Bell
William Baker Drake b. 5 June 1854 m. Nancy Dickson
Vashti Drake b. 5 May 1856 m. Sam Sheriff
Sarah Permelia Drake b. 14 Feb 1858 d. 1863
| | | |
| --- | --- | --- |
| | On the left is Andrew Seawright Drake b. 9 Aug 1845 Seawright is shown with his wife Frances Elizabeth "Fannie" Wardlaw. On the far right is Mary Elizabeth (Bettie) Drake b. 15 Aug 1847 Bettie is shown with her husband Newton Pickens Devore. | |
Children of Seawright and Fannie Wardlaw Drake:
James Wardlaw b. 6 Jan 1876
John Andrew b. 27 Sep 1877 m. Louise Devore
Lois Idorsie b. 8 Apr 1880
Robert Forrest b. 20 May 1882 m. Ida Wishon
Baby b. 3 Mar 1882
William Franklin b. 27 Apr 1885
Frances Elizabeth b. 14 Mar 1887 d. 31 July 1887
Mary Eugenia b. 9 Nov 1890
Children of Newton and Bettie Devore:
Della Amanda b. 10 Oct 1870 d. 28 Nov 1959 m. Samuel Ray
Ida Permelia b. 16 Feb 1872 d. 9 Feb 1964 m. William Felix Rogers
Elizabeth "Bessie" b. 2 Aug 1873 d. 6 Jan 1957 m. Zephaniah Mullinax
Sarah "Sallie" Jane b. 9 Jan 1877 d. 17 Mar 1958 m. Silas Earle Cantrell
Margaret Frances "Fannie" b. 16 Oct 1875 d. Jan 1934 m. Columbus Earl Newton
Louise Rama b. 11 May 1880 d. 1 Sep 1964 m. John Andrew Drake
Alice Bell b. 25 Jul 1883 d. 15 Mar 1969 m. James Ervin Knox
John Robert b. 18 Feb 1878 d. 29 May 1945 m. Tencie Ellenburg
Davis Franklin b. 1882 m. Pearl Vashti Drake
Carrie Cornelia b. 1891 d. 1973 m. Fletcher Thomas Smith
John Andrew Drake and Louise Rama Devore m. 18 Jul 1903.
John Andrew Drake b. 27 Sep 1877 Donalds, SC d. 30 Nov 1943
Louise Rama Devore Drake b. 11 May 1880 Kirksey, SC d. 1 Sept 1964

John is the son of Seawright and Fannie Drake, Louise the daughter of Newton and Bettie Devore. John and Louise were first cousins, they met while in their late teens.

John and Louise had eight children, two died in infancy while a third, Barney, was killed at age four. John and Louise moved their family around Donalds quite a bit, following John's occupations of farming, running sawmills, grain mills and ginning cotton. He had accumulated property but lost much of it following World War I. He later bought the old Seawright property in 1926. John and Louise moved the family into the house where their Grandmother Amanda was born.
Children of John and Louise Drake:
Harvey Pearson b. 30 Apr 04 d. 3 Oct 77 m. Rachel Shaw
Jessie Livingstone b. 23 Nov 05 d. 9 Oct 06
Lawrence Forrest b. 1 Nov 07 d. 7 July 72
Mary Frances b. 31 Aug 10 d. 29 May 12
Robert Seawright b. 14 Mar 13 d. 20 Sep 03 m. Irene Hawthorne
Barney Franklin b. 16 Jul 16 d. 1 Sep 20
Margaret Alice b. 13 Jul 19 d. 5 Jun 81 m. BS Atkinson
Eva Lee b. 22 Dec 23
Louise with boys Pearson, Robert, Lawrence and Barney ca 1917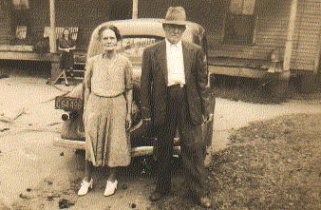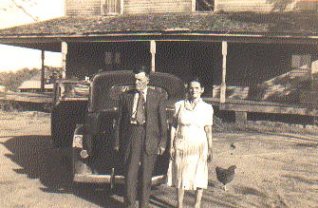 John and Louise Drake - Donalds, SC
| | | |
| --- | --- | --- |
| | Left: Margaret Alice Drake in the front yard at the "old house." Right: Margaret with her husband BS Atkinson. They had one child, Betty Josephine. | |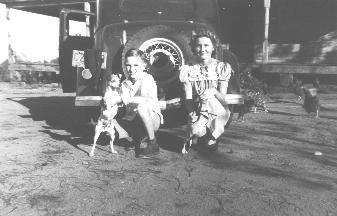 Eva Lee with nephew (Pearson's son) Harvey "Buck" Drake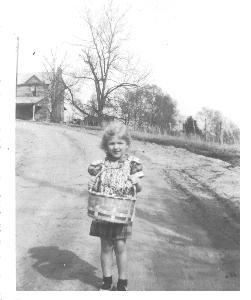 Josie, as a young girl on the dirt road leading up to the "old house" where she grew up
REMEMBRANCE: A Family Chronicle 1993 - Elizabeth Reid Austin, great-granddaughter of Newton and Bettie Devore through the Ray lineage, has written a very nice book detailing much of her Drake, Devore, Ray, Reid, Seawright, Richey-- (to name a few!) lineages. Elizabeth is a lovely lady, an artist, loves flowers, and is a fine writer-- my favorite parts of her book are her personal recollections and family stories. A 17 page photo section is included.
See Elizabeth's web page for more details.



The Drake Family Tree - James and Agnes Breckenridge are shown on trunk

---

kfleming[AT]wctel[DOT]net Visit Roy Andrews' Drake Family Genealogy World Wide